EqoBalance as Good Practice in the Global Goals Yearbook 2019
24 - 09 - 2019
We are very proud to inform you that Beaulieu International Group is mentioned in the new Global Goals Yearbook 2019. The book has more than 400,000 readers all over the world, and is one of the most widely distributed CSR publications. 
 
The Global Goals Yearbook 2019 includes Beaulieu International Group, with its EqoBalance sustainable yarns, as one of 35 good practices of corporate participants that showcase different approaches to the implementation of the SDGs (Sustainable Development Goals). 
Green compliance is becoming an increasing necessity. That's why Beaulieu Yarns is following mega-trends intently, and has developed and is producing new types of polyamide yarns to match growing demands for CO2 reduction, specifically in carpeting. We also truly believe that partnerships with strategic orientation are decisive for profitable growth in the future. 

Enjoy reading! EqoBalance and Interface are mentioned on page 94-95. 


← Back to overview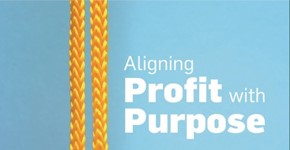 Excellence covered by people