About B.I.G. Yarns
B.I.G. Yarns is a yarn specialist, providing high expertise and know-how in producing polyamide and polypropylene yarns addressing high demanding needs from the commercial contract market, the customized residential flooring and the automotive interiors.
Customer focus, innovation and sustainability are the main drivers for collaborative product development and long-term relationships.
The yarns offer high performance with remarkable color contrasts and designs. Most diversified yarns range from BCF to twisted and heat-set yarns, one-color to multi-color, between 650 and 15000 dTex, applicable for any flooring construction.
B.I.G. Yarns has two production sites in Europe – one in Belgium, one in France – and one production site in China.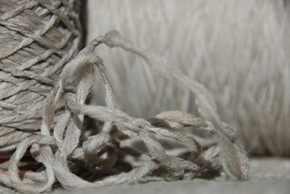 About Beaulieu International Group
As a global family business, we develop and co-create – in an innovative, entrepreneurial and sustainable way - flooring and material solutions to enhance the quality of living and working for every generation. Headquartered in Belgium, B.I.G. employs over 4.900 people worldwide in 19 countries throughout Eurasia, America and Oceania and serves customers in 150 countries. In 2022, B.I.G. reported sales of €2,4 billion.
At B.I.G., we work purposefully to build a sustainable future. Our sense of entrepreneurship and our ambition enable us to continue to grow together with our employees, customers, suppliers, shareholders and the society in which we operate.