Beaulieu Yarns introduces EqoBalance®, the first biomass-balance polyamide yarns for carpets
11 - 01 - 2018
Beaulieu Yarns, the global supplier of high-quality synthetic polyamide and polypropylene yarns, now offers sustainable versions of all its polyamide (PA6) yarns for carpets for residential and commercial use, including automotive. The EqoBalance® family of "biomass-balance" yarns is being launched at Domotex 2018, held on January 12-15 in Hannover, Germany. Beaulieu Yarns is on Stand B56 in Hall 11.
 
A first for the carpet industry, new EqoBalance PA6 yarns follow the biomass balance approach, which ensures that at the very start of the supply chain, natural renewable raw materials can partially or even completely replace fossil resources in the production of polymers processed into yarns. By choosing these yarns, carpet tufters can contribute to a sustainable future through less use of fossil resources and reduced greenhouse gas emissions.
 
The sustainable yarns from Beaulieu Yarns are conform the TÜV SÜD certification standard CMS 71 "Certification of the use of renewable resources", which confirms the saving in fossil resources. The potential to reduce greenhouse gas emissions as a result of the replacement of fossil use is calculated in a Life Cycle Assessment (LCA). EqoBalance yarns hereby allow a reduction of up to 75% of CO2eq/kg compared to our fossil based yarns.
 
EqoBalance yarns do not compromise on either quality or performance, as their formulation remains identical to their fossil-based equivalents. Since they are a drop-in alternative solution, tufters need to make no alterations to their manufacturing processes or final products. Beaulieu Yarns offers a wide variety of PA6 yarns for use in carpet tiles, carpet planks and broadloom carpets for commercial offices, hospitality & leisure, education & healthcare premises, automotive, and residential.
 
Karena Cancilleri, Vice President of Engineered Products, Beaulieu International Group, comments: "Carpet tufters are requesting more environmentally-compatible yarns to support their overall commitment to greater sustainability and more efficient resource use. We see biomass balance as the fastest path forward and, through EqoBalance, are excited to pioneer this milestone for the contract market as part of our long-term strategy to give customers a fundamental new choice to step into sustainable products and contribute to a better world."
Biomass balance in practice
The principle of biomass balance in production of yarns is comparable to that of green electricity. The basic idea involves using renewable resources such as biogas or bio-naphtha, together with fossil resources, in production of the polyamide. The share of biobased resources is then arithmetically assigned to certain products using a method certified by the TÜV SÜD technical control board. Product characteristics are absolutely identical to those of the fossil-based equivalent.


← Back to overview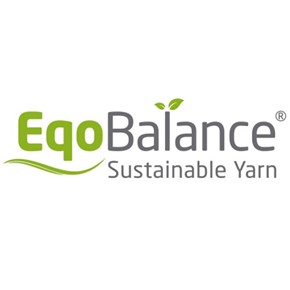 Excellence covered by people