Carpet Tiles and Broadloom - Class 33, 32, 31
In offices, schools, hotels, healthcare facilities, shops, public buildings and much more, our yarns continue to prove their great durability, year after year. Some of the world's largest tufters and weavers know why: we offer the lowest pile weight on the market, yet the bulkiness of our yarns is unmatched. This way, we help you optimise costs and lower your ecological footprint. We also help you develop custom yarns by carefully balancing yarn specs into the exact carpet you imagined whilst respecting standards and expectations.


Endless possibilities, single or multi-color
In a segment subject to design trends, we offer endless possibilities in touché, color, contrast, gloss level and pattern. Single or multi-coloured: we have dyeing technologies in several stages of our manufacturing processes, allowing us to quickly achieve the unique look you were thinking of. We see ourselves more as a solution provider than merely a yarn producer. This way, we actively contribute to the quality of life.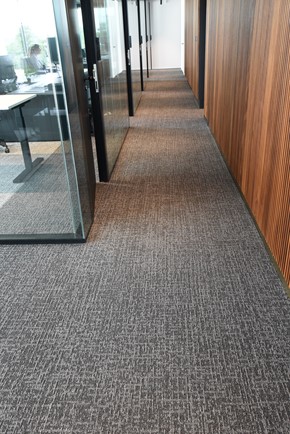 Resilya®
Re-designed 3-ply yarns available in all contrast levels, meeting Class 33 standard
Introducing the new creative, resilient yarn family for unique carpets – Resilya®. The new Resilya® yarn family answers the need for a new level of durability, quality and originality in design from the contract market. The yarns combine the industry's highest resilience with unique colour and design capabilities for all kinds of contract carpet constructions. The extra level of resilience supports the attainment of highest classification for particularly durable, and therefore longer-life, trend setting contract carpet for the heaviest applications. These include commercial offices, hospitality and leisure, and education and healthcare premises.